This vehicle its original made by PrimoSuperT
This second variant has only change the Passenger Seat, have 6 now
You need to open the terminal when you are sit into the passenger Seat and use the remote control for driver.
English Lore

The M831 Troop Transport is a ground vehicle based on the chassis of the M12 "Warthog" Force Application Vehicle. Like the rest of the Warthog series, the M831 is designed and manufactured by AMG Transport Dynamics.
Design details
The M831 Troop Transport contains no armaments of its own. Instead, it features an extended tray covered in a protective rollcage which provides room for several personnel in the rear section along with one driver and a passenger in the front seats. Unlike other M12 FAV variants, it has an SLED spot light on top of the roll cage. A high-powered spotlight is also fitted to the Warthog.
Unlike other Warthog variants, the M831 lacks any standard armament, (such as the M41 Light Anti-Aircraft Gun used by the M12 Light Reconnaissance Vehicle). As such, a driver must rely on their passengers' armament for offensive and defensive firepower. The usage of a troop compartment instead of a turret affords a 360 degree overlapping field of fire: this can be used to deadly effect when passengers carry an even distribution of anti-personnel and anti-vehicle weapons. Unfortunately, passengers riding behind the cab are highly exposed to enemy fire, much like the gunners on more typical Warthog variants.
Variants
The M831 Warthog has four sub-variants that only differ in minor ways: M831A, M831B, M831C, and M831D. The New Mombasa Police Department made use of a variant, dubbed the NMPD Warthog.
List of appearances
Production information

> Manufacturer: AMG Transport Dynamics
> Model: M831
Controls
1.
Up: rotate the Warthog [trigger now]
Left:wheels [increase speed limit]
Right: wheels [decrease speed limit]
Down:antenna [on/off
2.
Up: batteries [recharge on/off]
Español
Tienes que acceder al terminal una vez estando en el asiento de pasajero para poder entrar al control remoto
Esta segunda variante únicamente cambia los asientos de pasajero de atrás, teniendo para 6 personas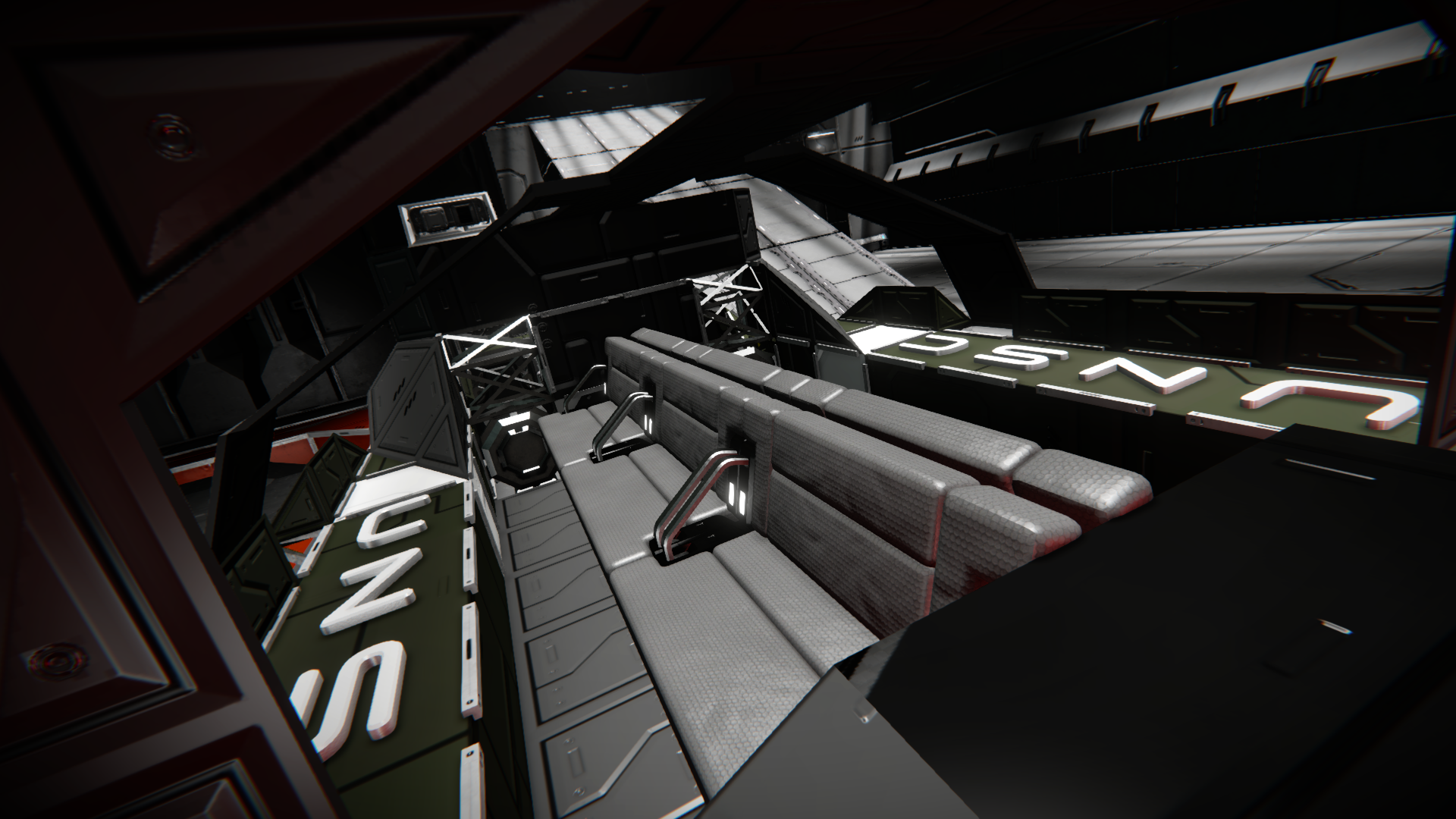 Historia
El transporte de tropas M831 es un vehículo terrestre basado en el chasis del vehículo de aplicación de fuerza M12 "Warthog" . Como el resto de la serie Warthog, el M831 está diseñado y fabricado por AMG Transport Dynamics .
Detalles de diseño
El transporte de tropas M831 no contiene armamento propio. En cambio, cuenta con una bandeja extendida cubierta con una jaula antivuelco protectora que brinda espacio para varias personas en la sección trasera junto con un conductor y un pasajero en los asientos delanteros. A diferencia de otras variantes del M12 FAV, tiene un foco SLED en la parte superior de la jaula antivuelco. El Warthog también tiene un foco de luz de alta potencia.
A diferencia de otras variantes de Warthog, el M831 carece de armamento estándar (como el cañón antiaéreo ligero M41 utilizado por el vehículo de reconocimiento ligero M12 ). Como tal, un conductor debe confiar en el armamento de sus pasajeros para la potencia de fuego ofensiva y defensiva. El uso de un compartimento de tropas en lugar de una torreta ofrece un campo de fuego superpuesto de 360 ​​grados: esto puede usarse con un efecto letal cuando los pasajeros llevan una distribución uniforme de armas antipersonal y antivehículo. Desafortunadamente, los pasajeros que viajan detrás de la cabina están muy expuestos al fuego enemigo, al igual que los artilleros en las variantes más típicas de Warthog.
Variantes
El M831 Warthog tiene cuatro subvariantes que solo difieren en aspectos menores: M831A, M831B, M831C y M831D. El Departamento de Policía de New Mombasa hizo uso de una variante, denominada NMPD Warthog. [3]
Historial operativo
El 24 de julio de 2552 , SPARTAN-B312 fue transportado a un campamento de la UNSC para unirse al equipo NOBLE por un M831 TT. [6] Dos días después, cuando el Covenant atacó la Base ONI SWORD durante las acciones iniciales de la Caída de Reach , los soldados del Ejército del UNSC de 3 Echo utilizaron un M831 TT para regresar a su base, pero fueron asesinados por Wraiths antes de llegar a las puertas de la Base SWORD.
El 20 de octubre del mismo año, los infantes de marina que luchaban en Nueva Mombasa utilizaron numerosos M381 TT en la carretera frente al mar de la ciudad . Mientras que sus operadores fueron asesinados, los M381 TT permanecieron intactos hasta que la ciudad fue acristalada a la mañana siguiente por una flota del Covenant .
Durante las últimas etapas de la Batalla por la Tierra , la base del UNSC con nombre en código Crow's Nest fue atacada por el Covenant. [9] El Spartan John-117 , después de detonar una bomba en la base, condujo un Warthog de transporte con un grupo de marines sobrevivientes fuera de la base destruida y logró volver a ponerse en contacto con la teniente comandante Miranda Keyes . Otro M381 TT fue lanzado por un Pelican D77H-TCI para John-117 y un escuadrón de infantes de marina para luchar más allá de la defensa del Pacto y despejar el camino a Voi . Otro se utilizó en el Arca, lo que permitió que John-117 y un grupo de marines se desplegaran rápidamente desde una de las torres de protección alrededor del núcleo del Arca hasta la playa para el transporte aéreo.
Información de producción

> Fabricante: AMG Transport Dynamics
> Modelo: M831
Controles
1.
Arriba: volcar Warthog [activar ahora]
Izquierda:ruedas [incrementar límite de velocidad]
Derecha:ruedas [reducir límite de velocidad]
Abajo: antena[on/off]
2.
Arriba: baterías [recargar on/off]