English
This station I inspired by n1ck3r's buildings:
You need to enable the super grid before spawn it
Fan story
The BMMRS folding station was designed for planet-wide, medium distance exploration area isolated from a human civilization or unsc affiliate, with the use of maintenance of small size land vehicles. In cases of serious major damage, or insufficient fuel to continue the journey, it will be deployed in a suitable location requiring 1 pelicans (of any type) to deploy the BMMRS , having a small communications and administration room.
It has 2 pistons with magnetic grip for lower handling and repair of the ground vehicle, 2 connection slots to restore fuel and power of the vehicle, folding rpra for sensitive access to small vehicles (usually warthog class)
dimensions
Length - 43.6 metres
High - 6.6 metres
Width - 9.5 metres
Mass of the station
150,724 kilograms
Xbox control toolbar: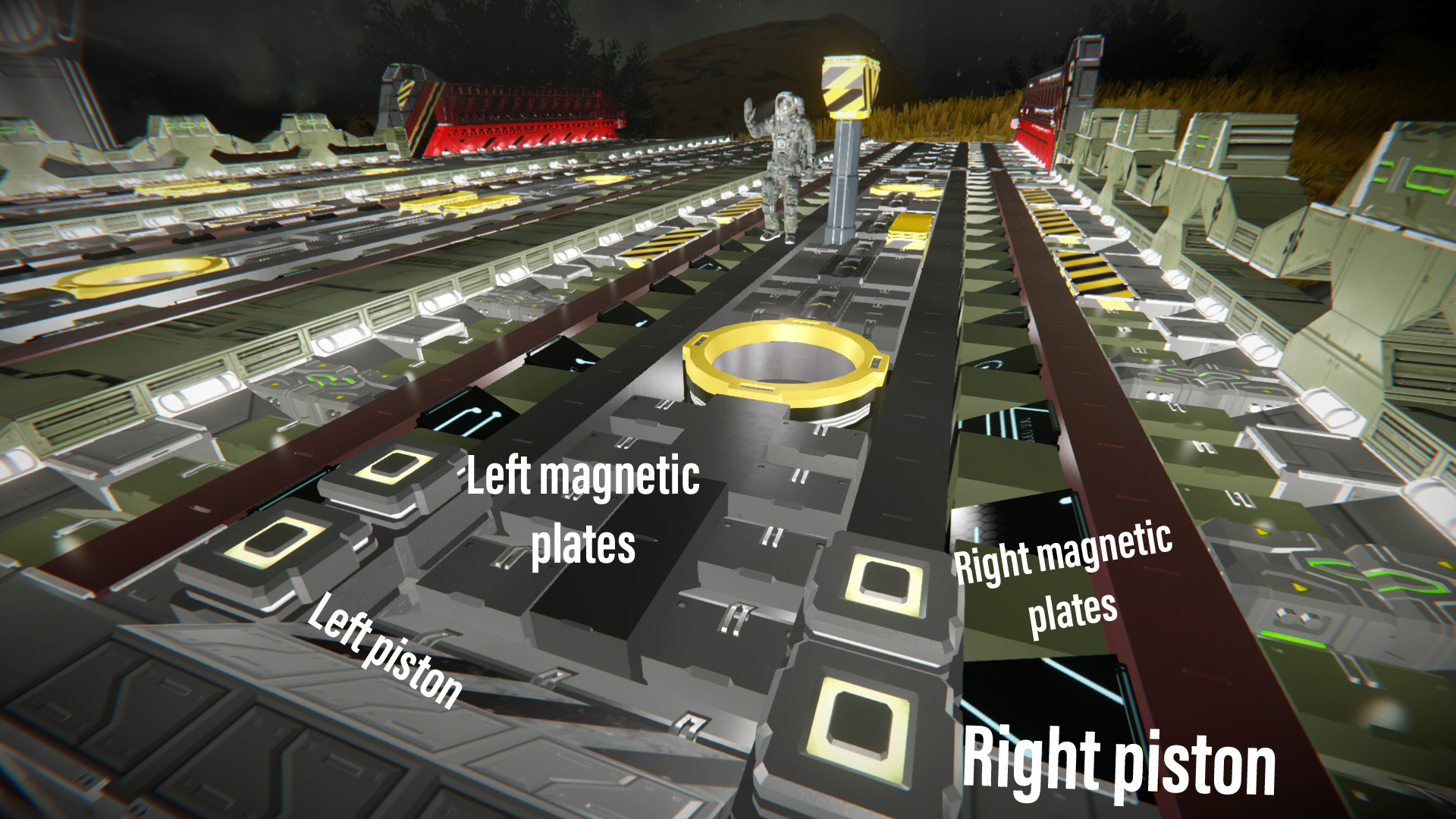 1)
Top: maintenance pistons [inverse]
Left: magnetic plates [change lock]
Right: station batteries [recharge on/off]
Bottom: hinge of the rinverse
2)
Above: magnetic plates of the station [change lock]
Left: antenna of the station [on/off]
Right: control of the buttons [on/off]
Below: emergency reactors [on/off]
3)
Left: station o2 / h2 generators [on/off]
Right: survival kit [on/off]
Below: control of the rmsa connectors [on/of]
Español
Esta estación me inspire por las construcciones de N1CK3R
Activa super estructuras antes de usarlo
Historia de fan
La estación plegable RMSB, fue diseñado para usos de areas de exploración media distancia a nivel planetario aislado de alguna civilización humana o afiliada a la UNSC, con el uso de dar mantenimientos a vehículos de tamaño pequeño terrestres. En casos de sufrir graves daños importantes, o escaso combustible para proseguir el viaje, se desplegará en una ubicación adecuada requeriendo 1 Pelicans (de cualquier tipo) para desplegar la RMSB, teniendo una pequeña sala de comunicaciones y administración.
Cuenta con 2 pistones con adherencia magnética para manipulación y reparación inferior del vehículo terrestre, 2 ranuras de conexión para restablecer el combustible y energía del vehículo, rampa plegable para acceso sensillo a vehículos pequeños (siendo generalmente los de clase Warthog)
Dimensiones
Largo - 43.6 metros
Alto - 6.6 metros
Ancho - 9.5 metros
Masa de la estación
150,724 kilogramos
Barra de herramientas de control xbox: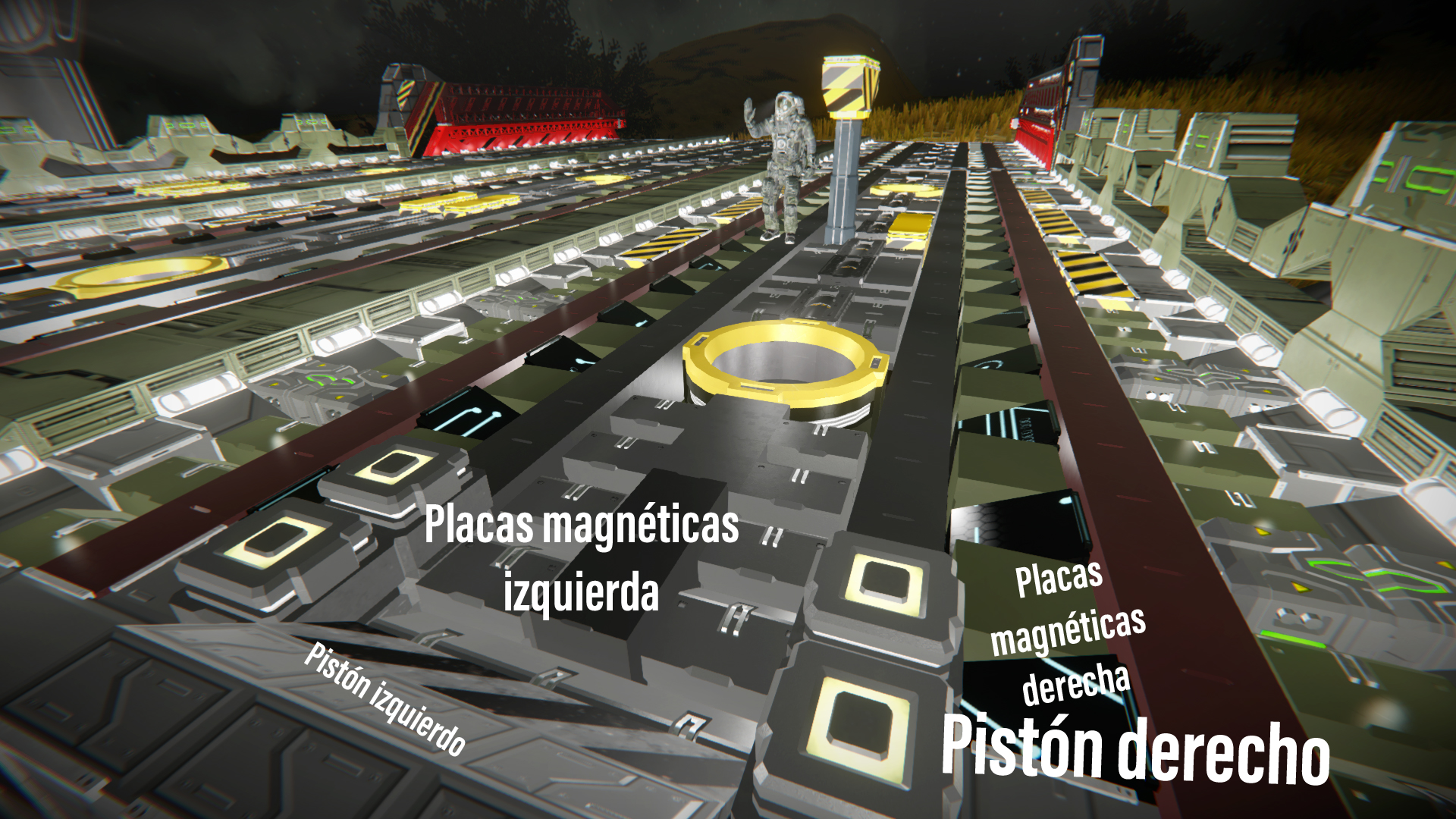 1)
Arriba: pistones de mantenimiento [inverso]
Izquierda: placas magnéticas [cambiar bloqueo]
Derecha: baterías de la estación[recargar on/off]
Abajo: bisagra de la rampa [inverso]
2)
Arriba: placas magnéticas de la estación [cambiar bloqueo]
Izquierda: antena de la estación [on/off]
Derecha: control de los botones [on/off]
Abajo: reactores de emergencia [on/off]
3)
Izquierda: generadores O2/H2 de la estación [on/off]
Derecha: kit de supervivencia [on/off]
Abajo: control de los conectores RMSB [on/of]