Welcome to your one stop for armor!
This mod is a comprehensive catalog of armor blocks. With a great many variations of shapes, you will be sure to find what you are looking for here.
Each block is Light and Heavy, Large and Small, has appropriate mirroring, and a balanced block cost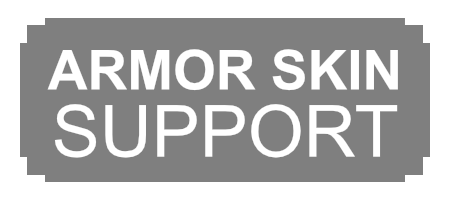 Armor Skins are here!
All blocks now support skins, provided you own the corresponding Space Engineers DLC.This mod will remain functional without the DLC, skins will not be usable on this mod without DLC purchased or installed.
Note: This is the last major update. Blocks will not be added beyond this point. Unless I decide otherwise.Updates, fixes, or future maintenance will only be released as they become necessary.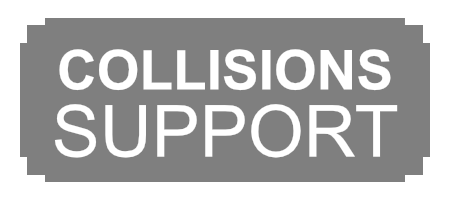 Collisions Support is underway!
Work has now begun on updating the collisions! Updates to Collisions will come in stages as I complete them, it is not a simple task, so I won't comment on when which blocks are being worked on / completed.



Here are the blocks: A count of 150 unique block shapes.
This is counting unique shapes only, the count doesn't include Heavy, Light, Small, & Large.The blocks that are highlighted in blue have had their collisions updated


[h3]2x1x1 Ramp
3x1x1 Ramp
4x1x1 Ramp
5x1x1 Ramp
6x1x1 Ramp

2x1x1 Corner
3x1x1 Corner
4x1x1 Corner
5x1x1 Corner
6x1x1 Corner

2x1x1 Inverted Corner
3x1x1 Inverted Corner
4x1x1 Inverted Corner
5x1x1 Inverted Corner
6x1x1 Inverted Corner[/h3]

3x1 Compounded Armor Cube
5x1 Compounded Armor Cube
3x3 Compounded Armor Cube
5x5 Compounded Armor Cube

1x1x1 Taper
2x1x1 Taper
3x1x1 Taper
4x1x1 Taper
5x1x1 Taper
6x1x1 Taper

1x1x1 Taper Inverted
2x1x1 Taper Inverted
3x1x1 Taper Inverted
4x1x1 Taper Inverted
5x1x1 Taper Inverted
6x1x1 Taper Inverted

2x1x1 Corner Square
3x1x1 Corner Square
4x1x1 Corner Square
5x1x1 Corner Square
6x1x1 Corner Square

2x1x1 Corner Square Inverted
3x1x1 Corner Square Inverted
4x1x1 Corner Square Inverted
5x1x1 Corner Square Inverted
6x1x1 Corner Square Inverted

2x1x1 Split Fillet
3x1x1 Split Fillet
4x1x1 Split Fillet
5x1x1 Split Fillet
6x1x1 Split Fillet

2x1x1 Split Fillet Inverted
3x1x1 Split Fillet Inverted
4x1x1 Split Fillet Inverted
5x1x1 Split Fillet Inverted
6x1x1 Split Fillet Inverted
1to2x1 Angled Ramp
2to3x1 Angled Ramp
3to4x1 Angled Ramp
4to5x1 Angled Ramp
5to6x1 Angled Ramp

1to2x1 Angled Ramp Inverted
2to3x1 Angled Ramp Inverted
3to4x1 Angled Ramp Inverted
4to5x1 Angled Ramp Inverted
5to6x1 Angled Ramp Inverted

1to2x1 Flush Ramp
2to3x1 Flush Ramp
3to4x1 Flush Ramp
4to5x1 Flush Ramp
5to6x1 Flush Ramp

1to2x1 Flush Ramp Inverted
2to3x1 Flush Ramp Inverted
3to4x1 Flush Ramp Inverted
4to5x1 Flush Ramp Inverted
5to6x1 Flush Ramp Inverted

2x2x1 Large Corner
3x3x1 Large Corner
4x4x1 Large Corner
5x5x1 Large Corner
6x6x1 Large Corner

2x2x1 Large Inverted Corner
3x3x1 Large Inverted Corner
4x4x1 Large Inverted Corner
5x5x1 Large Inverted Corner
6x6x1 Large Inverted Corner

3x2x1 Large Corner
4x2x1 Large Corner
5x2x1 Large Corner
6x2x1 Large Corner
6x3x1 Large Corner

3x2x1 Inverted Large Corner
4x2x1 Inverted Large Corner
5x2x1 Inverted Large Corner
6x2x1 Inverted Large Corner
6x3x1 Inverted Large Corner

3x2x1 Large Corner Mirrored
4x2x1 Large Corner Mirrored
5x2x1 Large Corner Mirrored
6x2x1 Large Corner Mirrored
6x3x1 Large Corner Mirrored

3x2x1 Inverted Large Corner Mirrored
4x2x1 Inverted Large Corner Mirrored
5x2x1 Inverted Large Corner Mirrored
6x2x1 Inverted Large Corner Mirrored
6x3x1 Inverted Large Corner Mirrored
2x2x1 Large Fillet
3x3x1 Large Fillet
4x4x1 Large Fillet
5x5x1 Large Fillet
6x6x1 Large Fillet

2x2x1 Large Inverted Fillet
3x3x1 Large Inverted Fillet
4x4x1 Large Inverted Fillet
5x5x1 Large Inverted Fillet
6x6x1 Large Inverted Fillet

2x2x1 Large Inverted Fillet Mirrored
3x3x1 Large Inverted Fillet Mirrored
4x4x1 Large Inverted Fillet Mirrored
5x5x1 Large Inverted Fillet Mirrored
6x6x1 Large Inverted Fillet Mirrored

2x2x1 Large Wide Fillet
3x3x1 Large Wide Fillet
4x4x1 Large Wide Fillet
5x5x1 Large Wide Fillet
6x6x1 Large Wide Fillet

2x2x1 Large Wide Fillet Mirrored
3x3x1 Large Wide Fillet Mirrored
4x4x1 Large Wide Fillet Mirrored
5x5x1 Large Wide Fillet Mirrored
6x6x1 Large Wide Fillet Mirrored

2x1x1 Inverted Fillet Base
2x1x1 Inverted Fillet Tip
1x1x1 Inverted Corner Slim
1x1x1 Half Angle
1x1x1 Half Fillet

2x1x1 Half Ramp
3x1x1 Half Ramp
4x1x1 Half Ramp
5x1x1 Half Ramp
6x1x1 Half Ramp

2x1x1 Half Ramp Mirrored
3x1x1 Half Ramp Mirrored
4x1x1 Half Ramp Mirrored
5x1x1 Half Ramp Mirrored
6x1x1 Half Ramp Mirrored

Known issues:
Compounded Armor blocks not being welded in the correct position when projected. An unfortunate bug that I can't fix. Also, the compounded blocks texture become unaligned when the block is rotated, another bug that can't be fixed.

There is a crash causing conflict with the HandItems_WeaponM4.sbc file of the Modern Arms Weapons Kit (MAWK) mod pack. At this time there is no solution to this bizarre conflict. There is nothing that either myself, or the authors of MAWK, can do to remedy the conflict.

Please inform me in the "Bug Reports" discussion of any bugs or issues related to this mod. Please do include the full and un-edited log file. An incomplete or selectively edited log file is not sufficient information in order to assess a crash your are experiencing. Thank you!

Check out my other mods:




Any re-upload in whole or part of this mod are not allowed. If you wish to use this mod for your server, please use this workshop mod exclusively. Any attempt to use and/or modify, redistribute and call this mod your own, is not allowed and you will be reported.
Copyright 2021 CDR Aurora. This item is not authorized for posting on Steam or ******, except under the Steam or ****** account named CDR Aurora. [/quote]